June 19 Zodiac Personality
As you have a June 19 zodiac, it means that you were born under the Gemini sun sign. However, since your birthday is a cusp, so close to Cancer, you may also take on some Cancer personality traits. You are known to be good-natured, playful and quite youthful. Typically, you are diverse with a super gifted personality. You seem not to age at all and you glow with all the youthful qualities. This can, however, make it hard for you to follow some driven path.
You are exactly the opposite of the normal. You find your own way without following the crowd. In addition, you prioritize peace to being right in a relationship. You dislike conflict and you will accept being guilty that spending time in an argument. You dress the part of a successful person and you have a great eye for details. For being born on June 19, you possess the energy that is optimistic and determined.
Career
The astrological predictions for people born on June 19 show that you desire an extravagant life and you are keen and focused on accomplishing this goal. You are a skilled communicator and you will be more inclined to choosing professions that use your best assets. You know what to say, when to say it, and who to say it to. All in all, you have abilities to win over any kind of audience.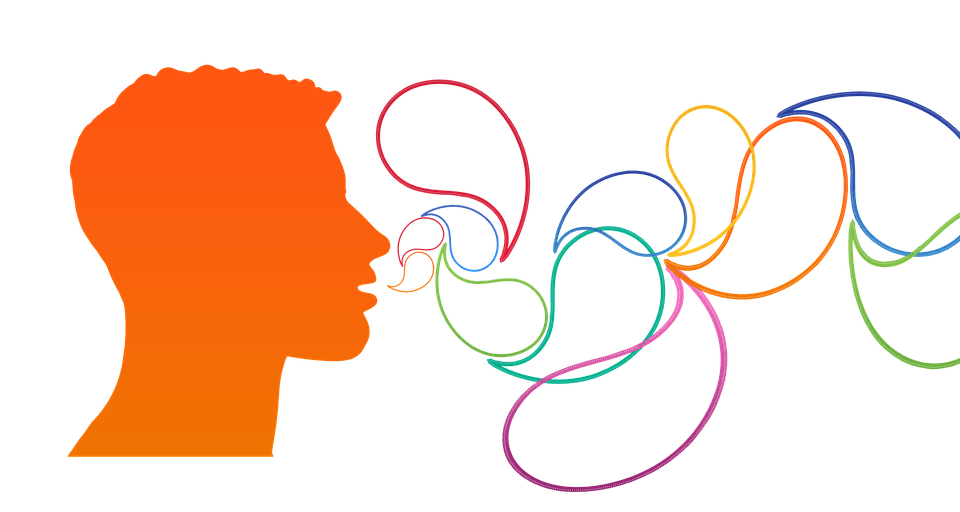 As a result of this, therefore, a June 19 zodiac will be constantly looking for ways to improve yourself. Going back to school and even attending educational seminars happening at that time are both ways to do this. You seem to be able to get along very well with like-minded people and able to make public contact in this manner, expanding your networks. These new connections can prove to be very beneficial in the long run.
Money
When it comes to finances, however, a person born on June 19 will need a professional to help. It is not your strong point and you know it. As per June 19 zodiac predictions, Geminis are very the lavish spenders who act on impulse and exaggerate on the shopping. Spending beyond your budget can be a common occurrence and it could bring big problems for you. Therefore, seek advice and a savings plan might just save the day.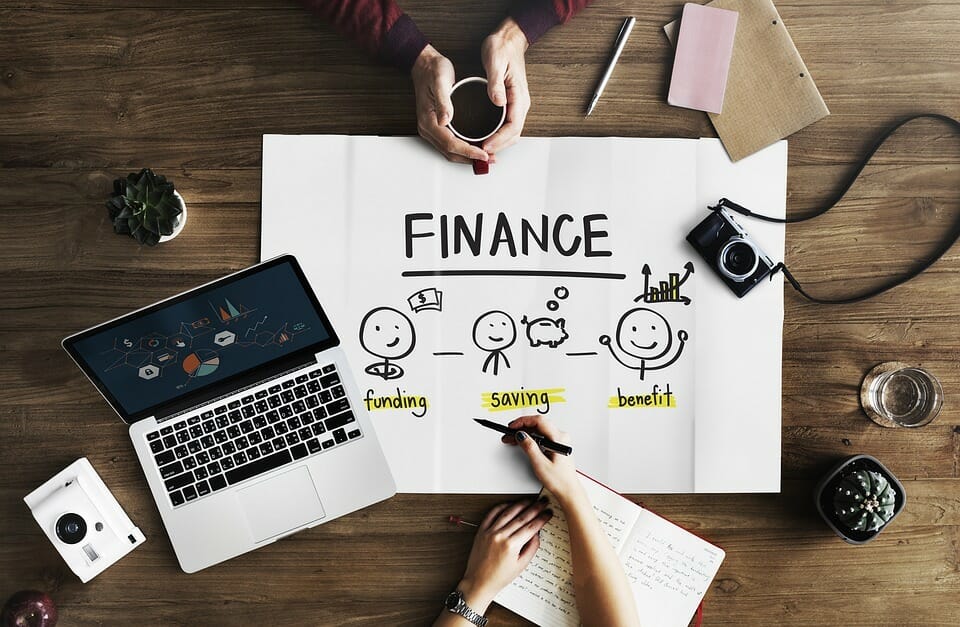 Romantic Relationships
According to the analysis reports for people born on June 19, you are known to be a hopeless romantic. You share chemistry which is loving and open. As a lover, you can be overly eager.  As per the love analysis, a Gemini born on June 19 is predicted to have a sexual personality that is a quite good judge of character. It will be usual for you to bring out many hidden traits and abilities in people which can impact their lives in many amazing ways.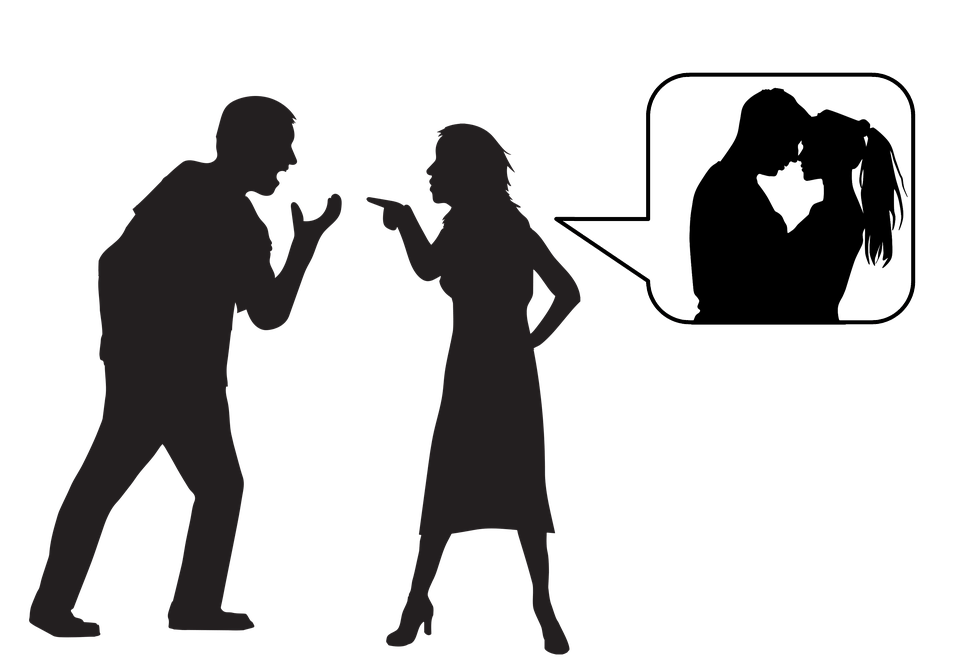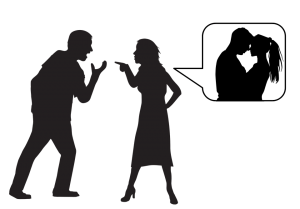 Even with all this said, you tend to take commitment very seriously and you would never at any one time break your vows. When a Gemini born on June 19 falls in love, you get quite eager to act out all your sexual fantasies with your partner. You are a good lover and your soul mate will enjoy all the little surprises you bring into the bedroom.
Platonic Relationships
Most Geminis born on June 19 are spontaneous, explosive, and very sociable people. You are not scared of speaking out your mind. Though, you are more inclined to spending time with people that you will normally find interesting.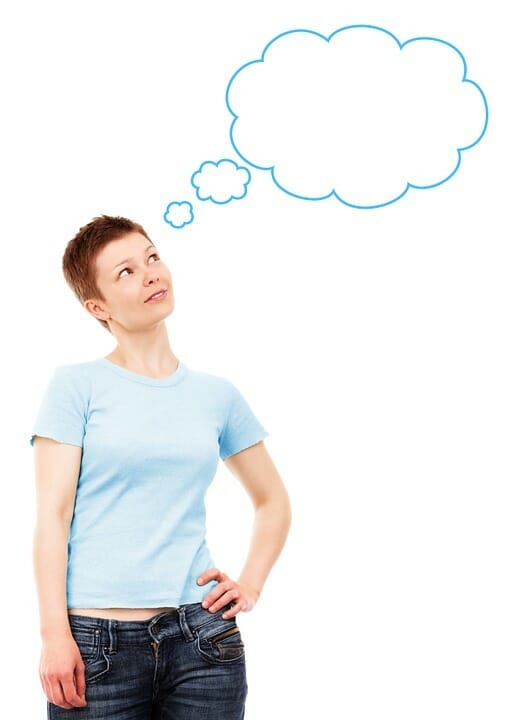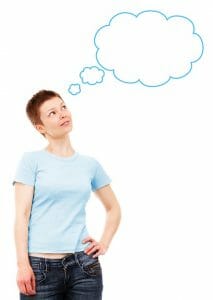 On the other side of the coin however, you tend to regret things you say or do that you shouldn't. You are the popular person in your circles and you have a serious hunger for wisdom since it will be usual for you to engage in intelligent debates.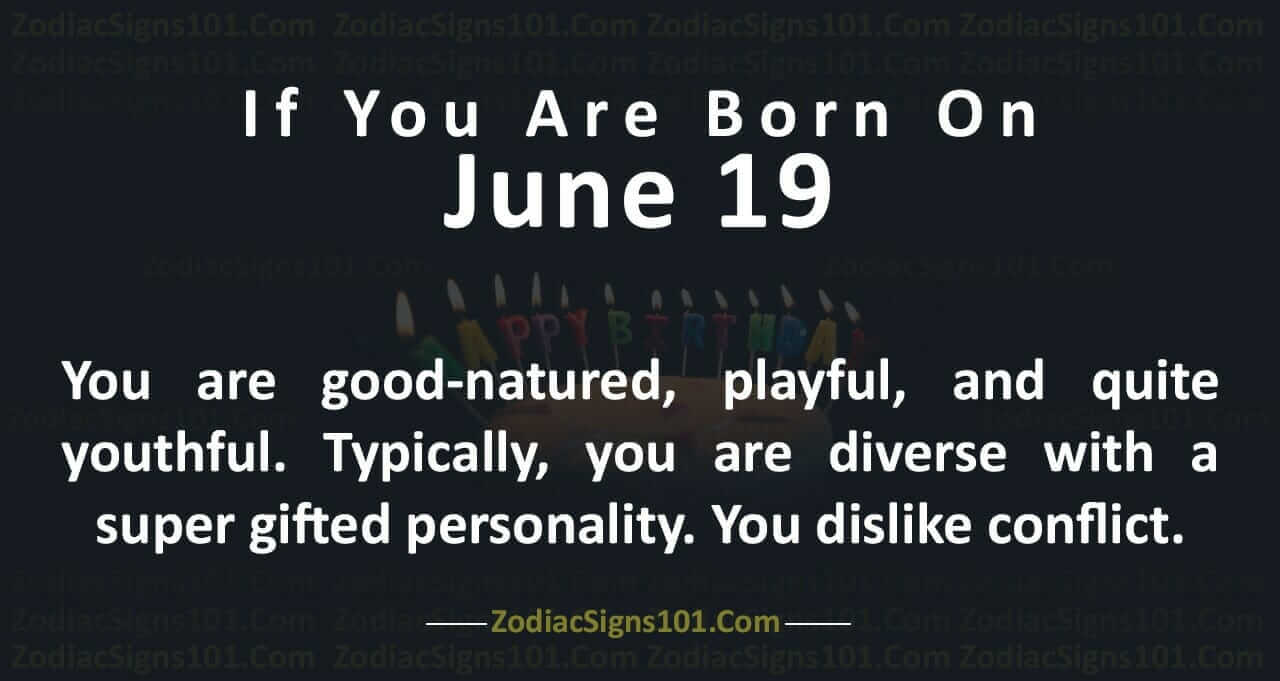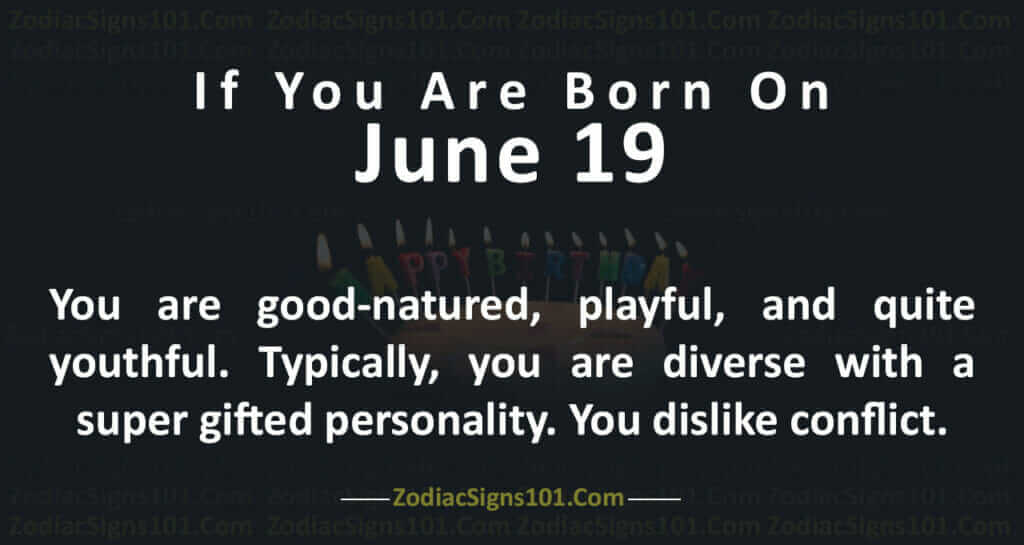 Family
Geminis born on June 19 have more energy than other members of their zodiac sign. This shows itself in both their exercise routines and their routines in the bedroom. Having all of this energy makes them a wonderfully positive person at all times. Whey are they so different from other Geminis? It's likely a result of being so close to the Cancer start date.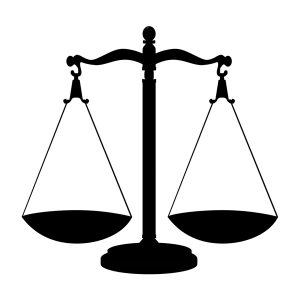 Like both Geminis and Cancers, they are likely to have children one day. Most Geminis tend to have children later in life, but that might not be the case for June 19 zodiac personalities. Whenever they have children, they need to keep in mind that they have to balance their family life and social life. Only once they do this will their family feel loved.
Health
You have an excellent health report. Your positive attitude towards being fit and healthy makes it so easy for you to live right. You look radiant and many are envious of you. Staying fit comes naturally for you. You follow a strict exercise program and are always motivated.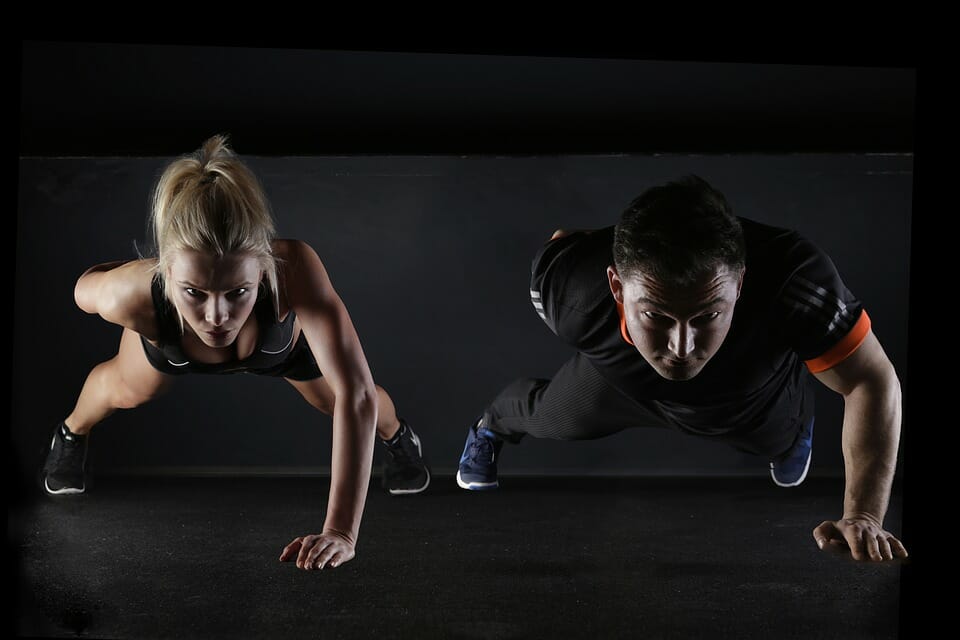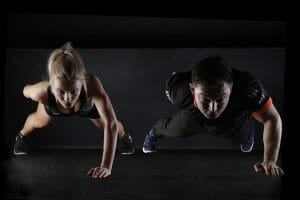 For maximum enjoyment, a person born on June 19 chooses an atmosphere that is pleasurable. This takes you to a place in which your creative juices flow enabling you to relax. At times though, a Gemini born on June 19 might experience bad headaches or have stomach discomfort.
As much as you are at times ill-behaved, you are generally a good-humored person. Being born on June 19 means that you are young at heart and you like looking and feeling good. You enjoy feeling associated with working out. This makes it easy for you to achieve all your fitness goals.
June 19 Zodiac Personality Traits
The horoscope analysis reports for a person born on June 19 shows that you have a brilliant brain, resilience, with a great sense of humor. However, on the other side of the fence, you can be narrow-minded. Try to change this as it is an unbecoming behavior to your positive personality. It does not combine well with who you are. The frowns on people's faces of disapproval are proof of this. As a Gemini born on June 19, this is just one of the problems that you and other Geminis might face if not rectified.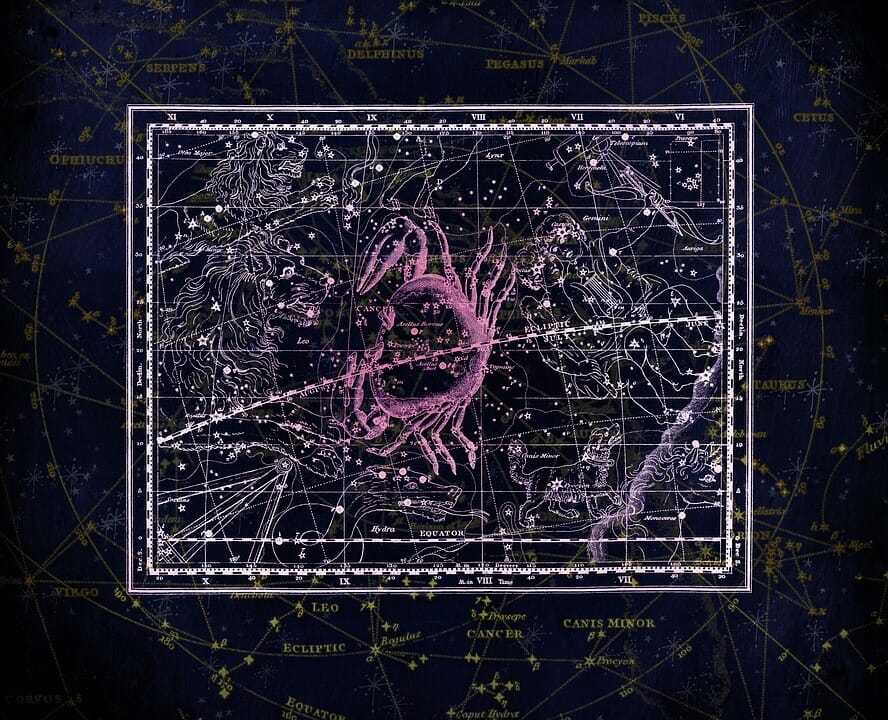 No need to panic however, the planets have worked together to bestow upon on you great qualities that will ensure that you achieve great things in this life. In the balance, the negative side of your personality is not a match to the goodness within you.
June 19 Zodiac Symbolism
The birth date Tarot Card associated with June 19 is the sun. This card represents the foundation pillars onto which the whole world is built in. Your lucky numbers are one, which stands for action, pioneer, initiation, individuality and visionary and number seven, standing for knowledge, awareness, meditation, and wisdom.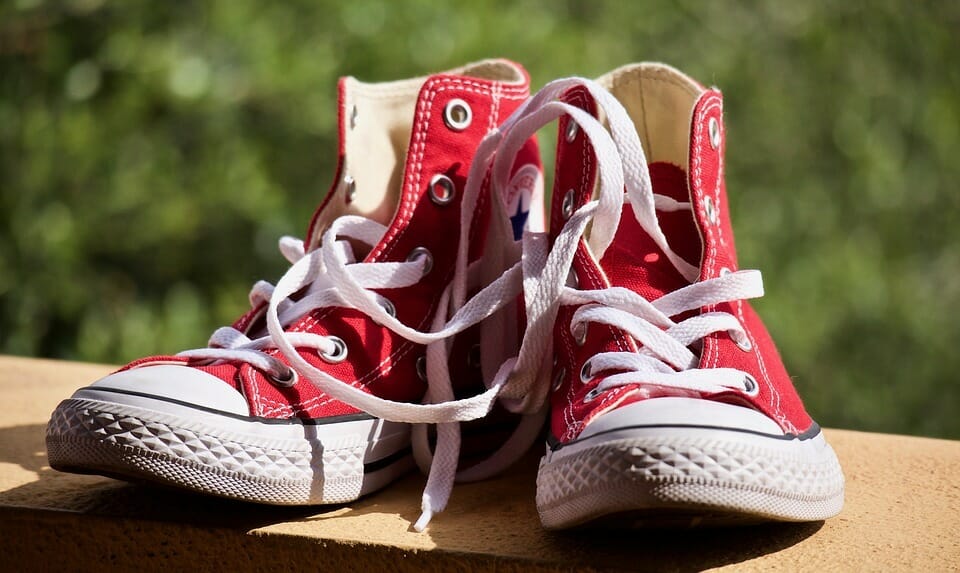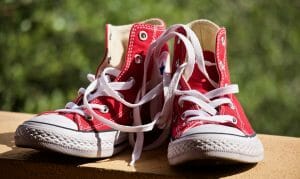 The lucky colors for June 19 zodiac personalities are orange, which symbolizes you social and extrovert nature, your strength, and good health and red, which represents strength, power, desire, anger, and energy. The lucky day for those born on June 19 is Sunday. It is the day of the sun and it helps you focus on your objectives and desires and pushes you to work hard and achieve them.
June 19 Zodiac Conclusion
Having a June 19 zodiac personality means that you are the luckiest person in this universe, as you were born on the best possible day. The planets choose this day for you. They have equipped you with all the armors you need to conquer anything you set your mind to. You are on your way to happiness and success awaits you. Have a wonderful day.