June 2 Zodiac Personality
Those born on June 2 have the Gemini sun sign. You are very strong-willed and you are an independent soul. However, you appear to be quieter and more serious than others of your sign. Astrologically, your day is ruled by the power of the moon which bestows upon you creative imagination and an abundance of charm. If you have a June 2 zodiac, you are known to be naturally caring and kind with a flexible temperament.
Those around you know you to be very friendly and thoughtful. As you are very understanding, people will often come to you for advice. You are the leader of the pack and people follow your lead in most circumstances. You are smart and clever and very observant. Your keen eye does not let anything pass you by. You have many interests and your tastes are remarkable.
Career
As a Gemini born on June 2, career options are decisive and definite. You are easily able to make them without complications. You have set your mind to know exactly what you want, making it so much easier to find something of interest. More times than not, a person born on this day will go for a job that utilizes your intelligence and smart brain. If you are in a job that is inactive, you get stressed as you have a need for stimulation and you are also always up for a good challenge. You often need to feel valued in what you do.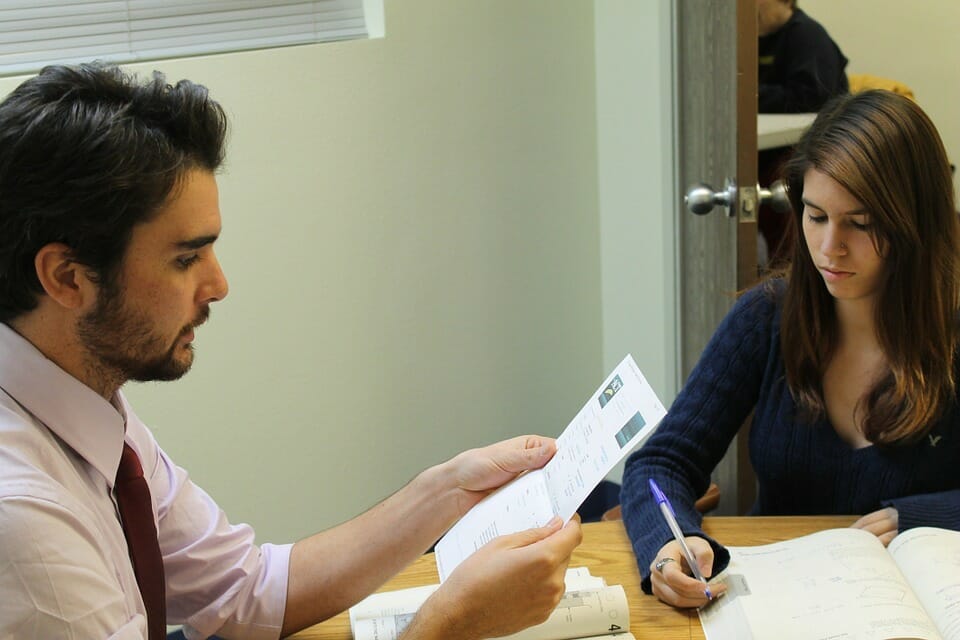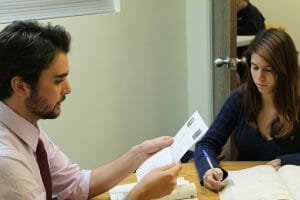 Money
You are a poor budgeter, however, and you do not know how to handle money very well. As you dislike receiving advice, you might run into problems in a while. As a suggestion, talk to someone you trust and who knows about finances, they will probably give you a nice solution of handling this, a solution you are comfortable with.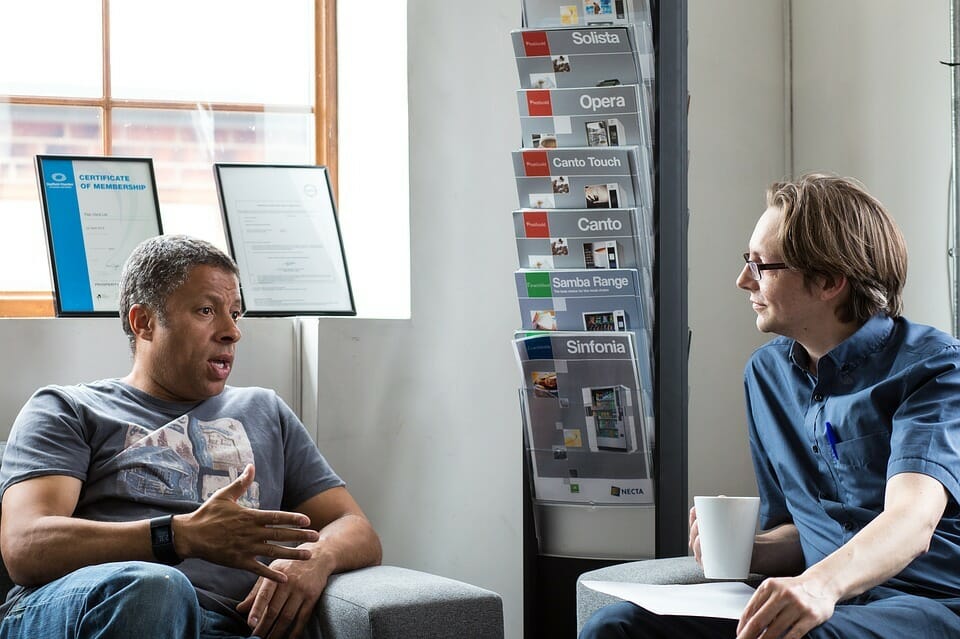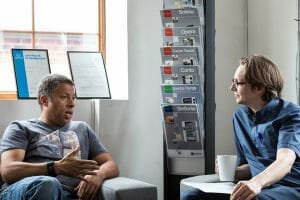 The keyword harmony is associated with your date of birth, the 2nd day of June and this relates to your quiet but friendly nature and also your very thoughtful side. Accountability is an important aspect of making an honest living. You constantly plan ahead despite the fact that you are indecisive.
Romantic Relationships
For a Gemini born on June 2, you naturally possess a craving for closeness and security and you have a hard time letting go of your freedoms. Despite all this, you are considered a hopeless romantic and you have no fear of emotional intimacy bound in a love relationship. You are very selective when searching for your soul mate and you prefer someone who knows you well and who does not stifle your independent nature.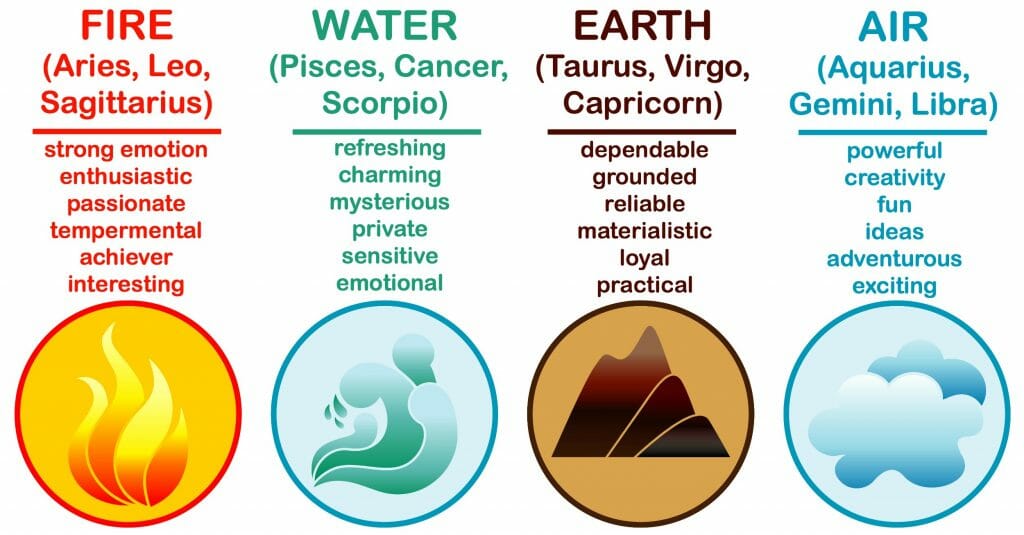 It's not a surprise that you fall in love with your best friend. Your partner should be able to share your flirtatiousness and also similar ideas, thoughts, and interests. This way, it is like finding the perfect match. While in love, you continue to be charming and outgoing and you tend to be fond of sex in the most unusual places, let's say that in a party, you might go missing for some time. Being a Gemini born on the 2nd day of June, you are curious about what makes your partner tick and you pay very close attention to details. Your warm heart makes you dependable and quite considerate to your lover of choice.
Platonic Relationships
People with a June 2 zodiac have high levels of kindness, optimism, and flexibility. Those around you often come to you with their problems as they know they will leave a lot happier than they came. These traits are admirable and they make you easily lovable and amiable and brilliant at problem-solving.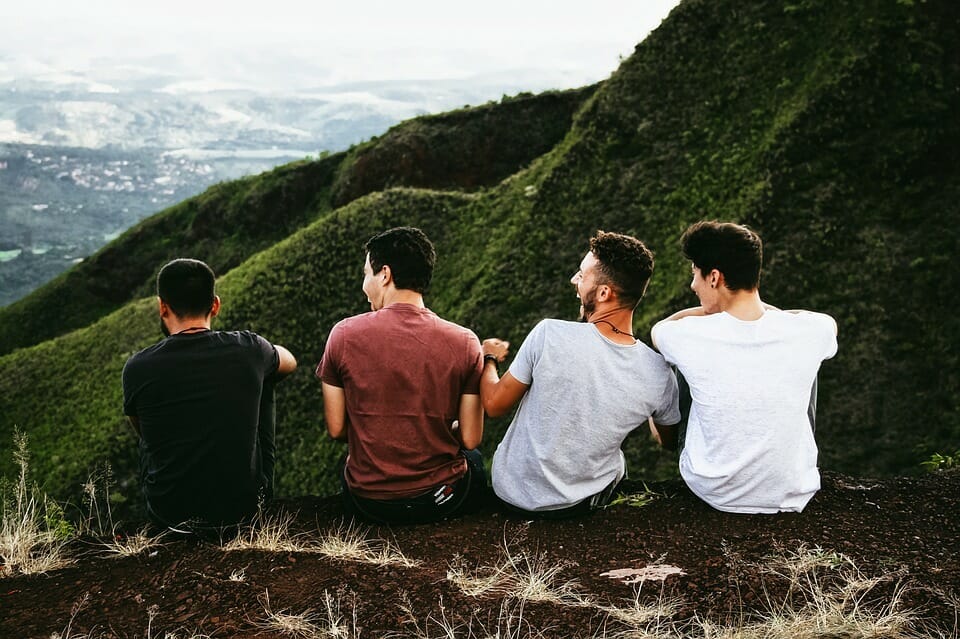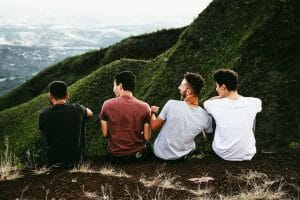 Other fortes that a Gemini born on June 2 possesses are your inventive mind, imaginative creativity, and your eloquent charisma. On the other side, however, you can be pretty stubborn sometimes with an impulsive tendency. This is troublesome and can make you miss out on many opportunities for you to stand out and grow. You are bigger than them so open your eyes and grab what's yours. Your great mindset always keeps you on top of things. You act like the bigger persons always ready to offer to help hand when things are on the downside.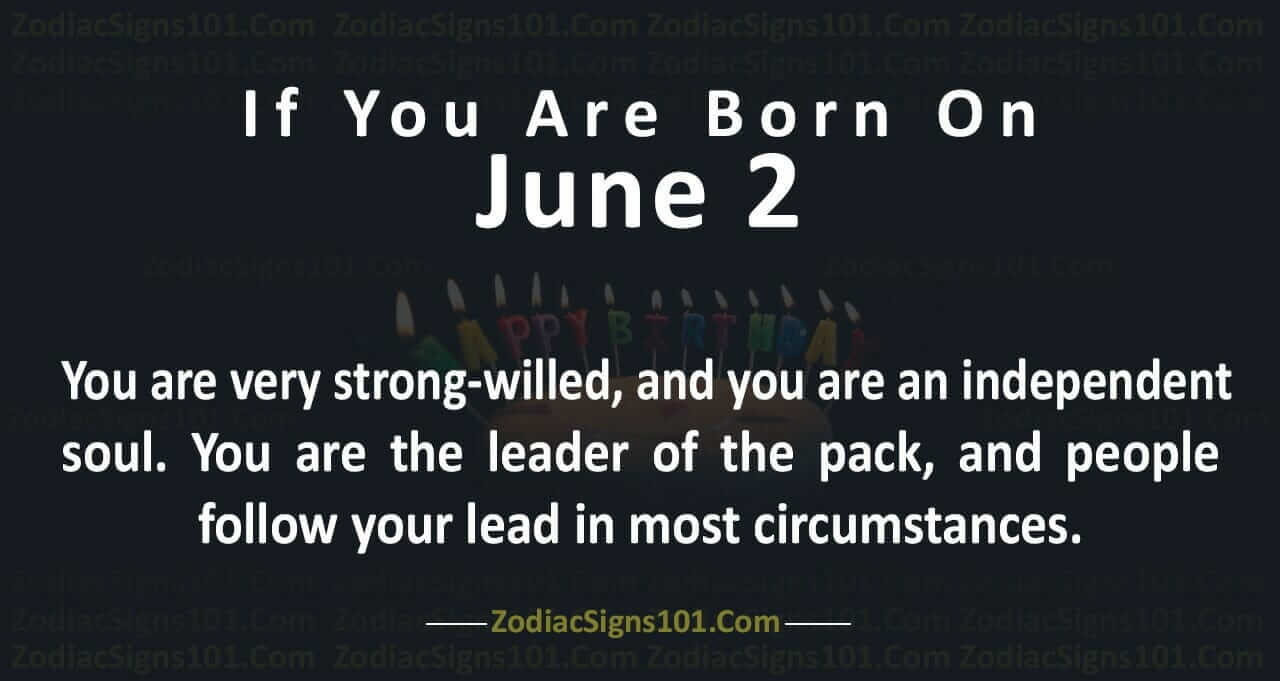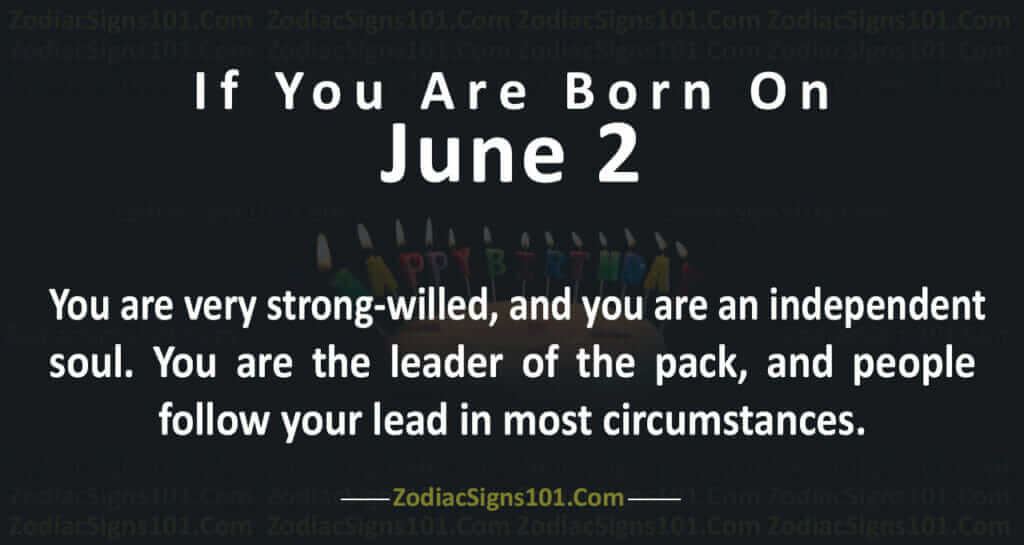 Family
Your Gemini personality traits tie in well with the way you treat your family members. Geminis are known to be fun-loving and dependable. Family members will likely rely on you for advice. As a June 2 zodiac, you will gladly give it. Watch over your siblings. They are the relatives that will need you the most.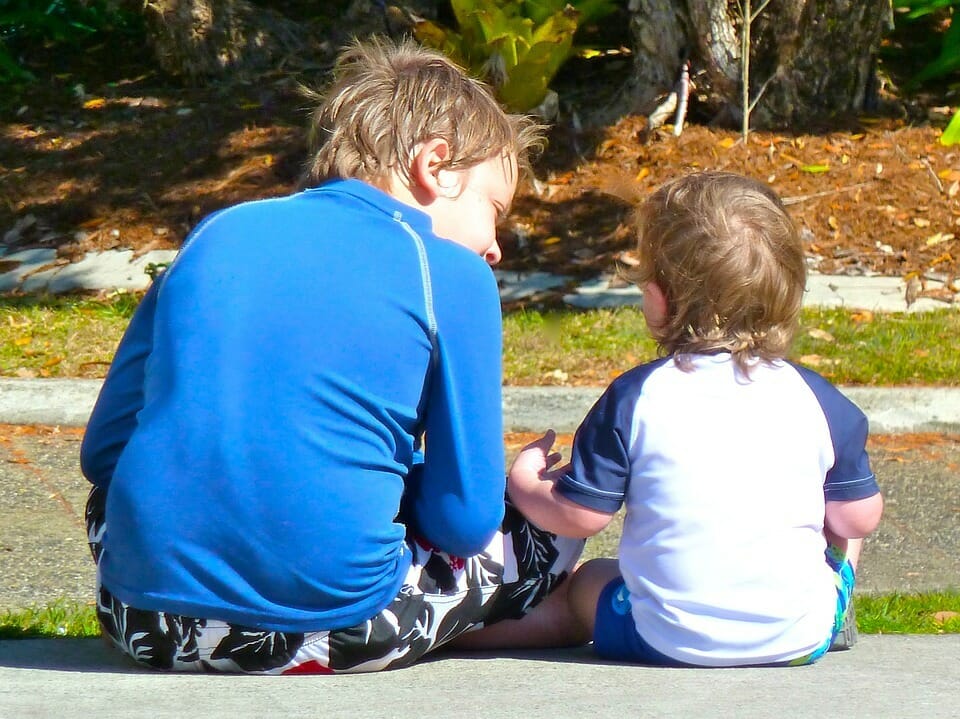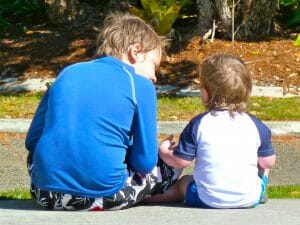 Health
The health of a Gemini with a June 2 zodiac is more times than not determined by your state of emotions. If you are emotionally and mentally stable, then you are good to go, else, the instabilities can really affect your overall wellbeing. Fatigue, headaches and digestive complications are some of the signs that you are anxious about something. It is therefore suggested that you avoid stressful situations at all costs.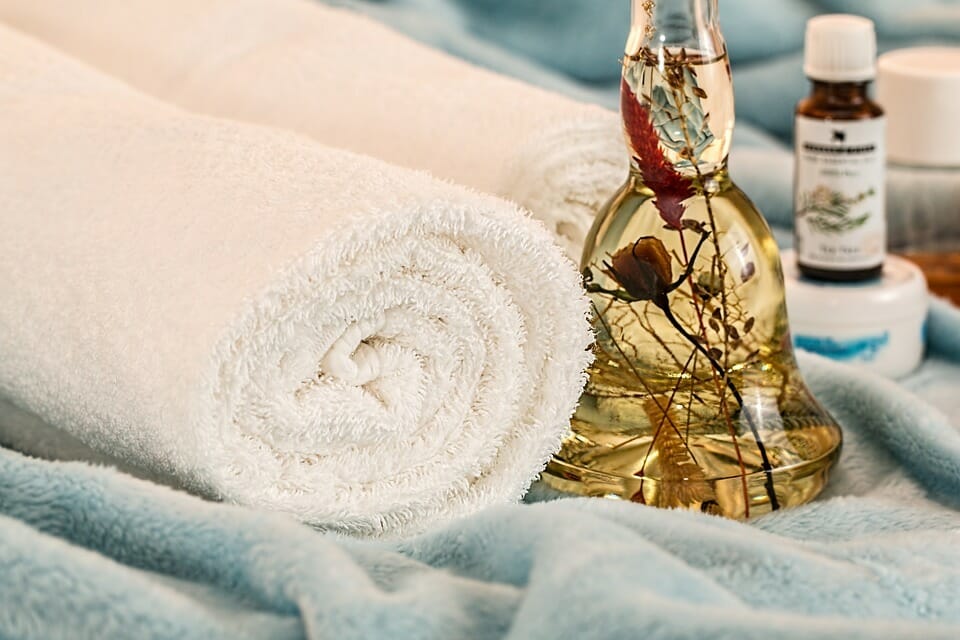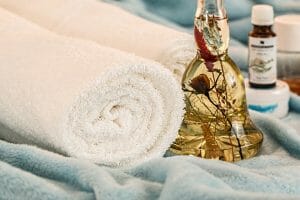 When feeling blue, go for a walk or even a swim as this ought to make you feel much better. You are prone to running to your comfort foods when in distress or feeling unhappy. When this happens, it is important that you find ways to unwind and relax and simply take better care of yourself. Enough rest and sleep are suggested as it's of great benefit to your overall wellbeing.
June 2 Zodiac Personality Traits
People born on June 2 have big dreams and ambitions. Your determination and practicality along with your excellent organizational skills are your keys to take you home, the crème de la crème. In addition, you are highly perceptive and a very good eye for detail making you not miss out on any opportunity. This combo is great to see you through your desired objectives in your life.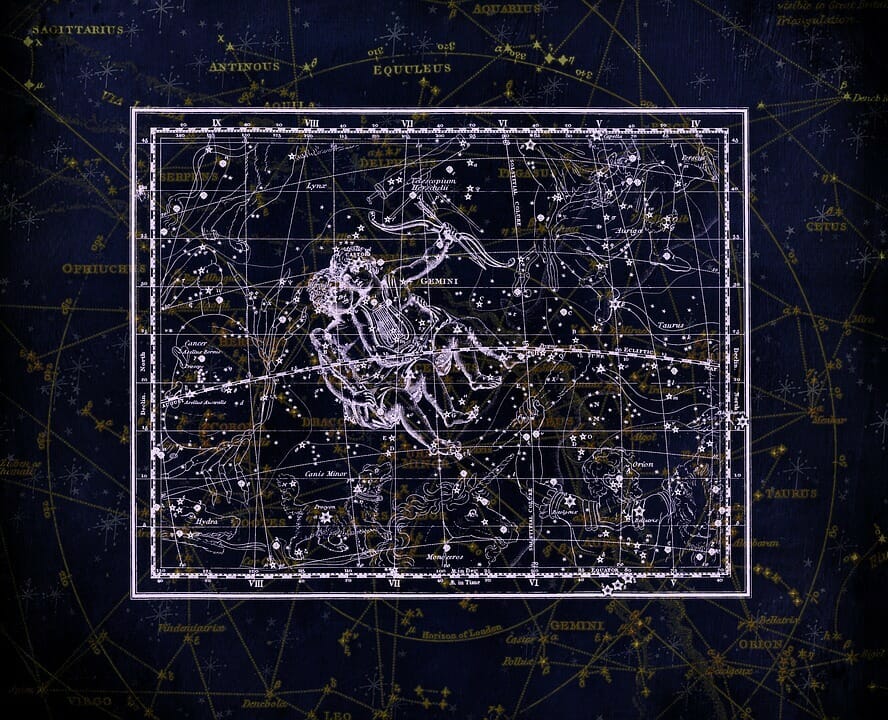 You seek success in not only your employment life but also in your personal relationships. The two ambitions have to go hand in hand. This gives you a big sense of achievement and a lot of pride in yourself. In your dreams, you see happiness and you view your wishes for the future. As they say, be careful what you dream, it might just come true. Keep dreaming as your dreams are valid.
June 2 Zodiac Symbolism
You have the lucky numbers 2 and 8, which represents the lucky word harmony. Your tarot card is the second one in the magician's deck. Your lucky stone is the graceful pearl. Monday and Wednesday are your lucky days.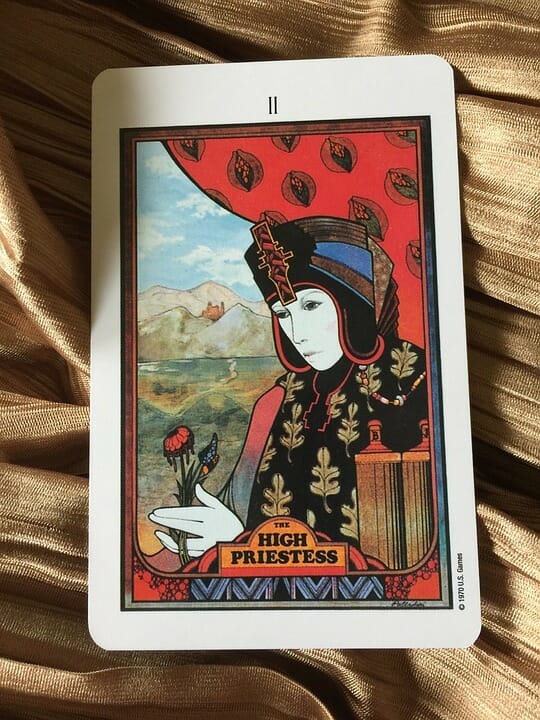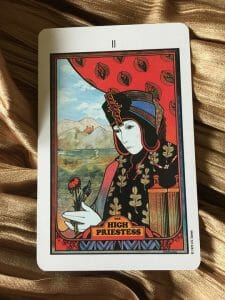 Even though you seem confident, your emotions are fragile and you should probably have a handle with care sign somewhere. At times, your sensitivity can make you stubborn or even impulsive and therefore you should keep them in check. The high priestess is linked to your date of birth on the 2nd of June. This mystic connection identifies your insight and your youthfulness.
June 2 Zodiac Conclusion
Being born on June 2 should make you really proud of yourself. Try to be a little nicer to yourself. This should be the chance for you to spoil yourself rotten. Spending time alone can also be enlightening and calming therapy. You are beautiful and loved and you deserve all the happiness that you seek. Keep on dreaming dreamer.
A person with a June 2 zodiac is neat and tidy as a result of your excellent organizational skills. You tend to go with the flow and you are really not a complicated person. In other words, you are not a hard puzzle to crack. You are youthful and cheerful which makes hanging around you so much fun.